Alan Withers
Mobile:(425)503-5901 Email: alan@withers.com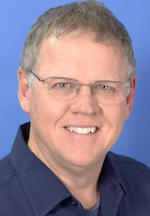 Alan and Tasha Withers are part of the Withers Team, a winning Team that puts YOU first. Alan is a top producer with 9 years at Keller Williams Bothell. He serves on the Agent Leadership Council as one of the top 20% in the office. He teaches classes and is the technology ambassador for the Northwest Region. Technology and negotiating skills benefit sellers and buyers as Alan's experience as a Snr Program Manager at Microsoft for 10 years he negotiated large transactions and set up call centers around the world. You can be assured he will negotiate with strength on your behalf. His clients testify that he consistently under promises and over delivers is all areas of service. From supervising vendors to prepare the house for market to staging to advertising, to receiving offers, negotiating and communication with clients. Alan studied photography at college, worked as a press photographer in South Africa and also in sales for Kodak. He is pleased to use his photography training to help his sellers.
Clients like and trust Alan and give him rave reviews at the end of their transactions. You will be in good hands when you choose the Withers Team to Buy, Sell or Invest in real estate.
Alan and Tasha own rental property and understand the experiences of managing rental units. They raised two sons in the area so add knowledge of schools, sports, parks, youth programs in the area. They love to cruise the lake and sound on their motorboat, walk their dogs and enjoy photography as hobbies.
Tasha Withers
Mobile:(425)241-0859 Email: tasha@withers.com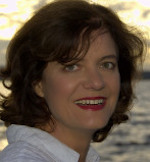 Tasha is on a team with her husband Alan Withers called the Withers Team with an assistant and buyers agents. It's a winning team that puts You first. Clients say Tasha has a passion for searching for the right house or land for her buyers or investors. She also loves doing CMAs to advise on pricing for sellers and buyers. She uses her background as an Occupational Therapist in rehab and returns to work programs, to guide, counsel, listen and understand the needs, wants and dreams of her clients.
Clients and other brokers say they love to hear Alan and Tasha's "British accents" they still have from growing up in South Africa. Having traveled all over the world for Microsoft, Alan and Tasha bring greater understanding of different cultures and backgrounds of clients.
Alan and Tasha bring different passions, skills and drive to serve their client's needs. Together they bring 5-star service to their clients.
Tasha teaches classes and mentors newer brokers.
She owns rental properties so she can advise with personal experience on investing in rental properties. She has two married sons who live nearby. Having lived in this area for 20 years she knows schools, parks, and neighborhoods. During free time, you will find Tasha playing tennis, Zumba dancing, walking her dogs or cruising her boat on the lake or Puget Sound.